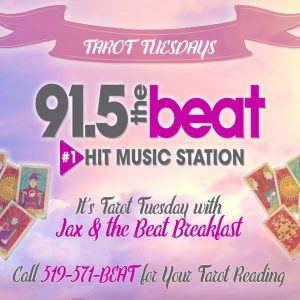 With over 35 years experience Jax reads with compassion, empathy and a sense of humour.
Jax reads for individuals, couples, and corporate events
Individual readings last about an hour but the length of time is up to the client.
In office readings:$60/hour
Wedding parties, Halloween Parties, Retirement Parties, Birthday Parties etc.
in Kitchener-Waterloo $70/hour, in Cambridge and Guelph $80/hour, in Stratford $90/hour
Please call for more Information 519 884-2811